Hors d'oeuvres & Appetizers
License to Sear is excited to help you plan your special occasion. These appetizer items are simply suggestions and we encourage our guests to conceptualize some of their favourite items to create a menu that is tailored to you.
Appetizers are served as All You Can Eat
Service is for 2 hours maximum ($10/person extra per hour of service over 2 hours)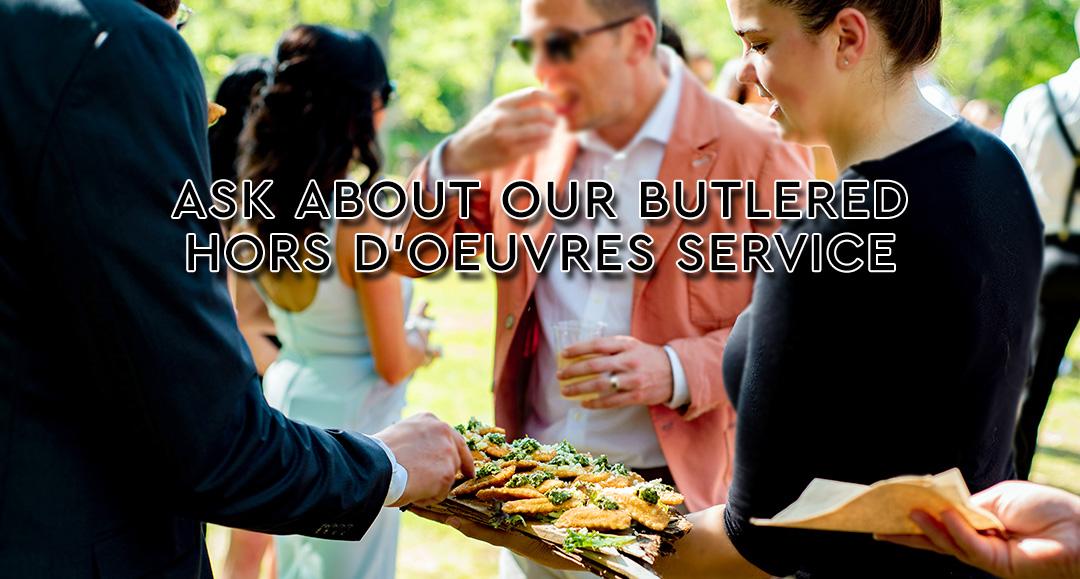 Here's What You Need to Know!
Minimum of 50 people required to book an event
On-site fee is $49.99/hour
Eco-fee is $49.99/hour (ask us how you can supply power and save money)
Otherwise, gas fueled generator used to power the L2S trailer for the duration of your event
Parking area of 40ft x 10ft required to park truck and trailer
We require a standard garden hose connection within 100 feet of our food truck location
$500.00 non-refundable deposit required to secure the date
Gratuities added to invoice
We accept cheques, online transfers, cash and credit (3% charge applied)
Prices are subject to change